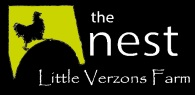 The Annual General Meeting of The Big Apple association will be held on Thursday 28th January at The Nest , Little Verzons Farm,
Hereford Road, HR8 2PZ.  That is on the A438 between Trumpet and Ledbury.
The meeting will start at 7.00pm and the agenda is
1. Apologies for absence
2. Minutes of AGM held 28th January 2015 (below)
3. Matters arising
4. Honorary Secretary's Report
5. Honorary Treasurer's Report
6. Election of Committee
7. Forthcoming dates and ideas
8. Any other business
9. Date of next Annual General Meeting
If you are planning to come and wish to partake of the meal after the meeting (£12 per head) please contact Steve Swaithes (chairman@bigapple.org.uk) by the 24th January and indicate if you would like the Pork or Vegetarian option.  Choice of Pork Shoulder or Oven Baked Apple stuffed with chestnuts, brazil nuts, beans, carrots and whisky both with vegetables and followed by Apple Meringue Pie with ice cream and tea or coffee.
Draft Minutes of the 2015 AGM
Minutes of the Annual General Meeting of the Big Apple Association held on Wednesday 28th January 2015 at The Rushall Club at 7.30pm
Present:        Steve Swaithes, Norman Stanier, Jackie Denman, Roger Jones, David Hewitt, Graham Skittery, Isabel Dunn, Gill Swaithes, David Pealing, Brian Robbins, James Marsden, Jake Herbst, Sally Webster, Adam Cale, Julie Simpson
Apologies: Simon Day, Rose Manns, Mary Fielding, Ann Stanier, Richard Denman, Anita Scott, Nick & Janet Pope, Shelagh Wilce, James & Jane Skittery, Janet Chapman, Awnells Farm – David Powell, Donald Davies, Brian Butcher
Welcome: The Chair, Steve Swaithes welcomed the gathering to the iconic venue at the Rushall Club on a fine winter's night.
Minutes: Approved Minutes of 2014
Matters arising: None
Secretary's Report: (below)
Treasurer's Report:
Election of Committee: It was proposed by Gill Swaithes and seconded by Jake Herbst and unanimously agreed that the committee be re-elected en bloc.
2015 Dates:
              May 1st – May Day celebration at dawn on May Hill
              May 2nd   Cider and Perry Trials at Putley Parish Hall
              May 3rd & 4th  – Blossomtime
              June 5th – Ledbury Community Day
              October 10th & 11th – Harvestime
              January 9th 2016 – Wassail at Little Marcle
AOB: None
Date of Next AGM: January 27th 2016 at 7.30pm
Secretary's Report for 2014
It is one year ago since Chloe Gardner came to our last AGM to tell us about Ledbury Poetry Festival's plans for a 'Poetry Orchard', based on an idea from Herefordshire's poet-in-residence Paul Henry.  We agreed to find a way to take the idea forward, with a final event planned for Harvestime and, over the next 9 months, the idea hatched and took shape – helped not a little by the fact that our website and the Poetry Festival's website are lucky enough to share the same webmaster in the shape of David Hewitt.
Online entry to the Cider and Perry Trials was further encouraged with all entry forms downloadable and payments accepted online.  Online entries were up by 60%.  We were delighted to welcome Katie Eastaugh, Chair of Herefordshire's Orchard Topic Group, to present the prizes.  Katie spilled the beans on her illicit childhood introduction to cider through the recipes of Pooh Bear.  Once a small mistake had been corrected, overall cider champion was shared between Grifter and Bartestree Cider.  Best Product in Show was awarded to Nook's Yard Cider and Perry from Cheshire for their draught dry cider.  We were saddened to learn just recently of the death of Matthew Veazey, whose company and ciders we have been privileged to share at our Cider and Perry Trials over a number of years.  Matthew wrote a lovely blog about what the Trials meant to him and we are thinking about how to mark his death at this year's event.
As night follows day, Blossomtime followed the Cider and Perry Trials.  As well as successful visits to Jus and Dawn Harwood' activities for children at Court Farm, Aylton Church was open again following its repair and restoration work.  A highlight was a performance of an edited story of Cider with Rosie, produced by Mary Fielding at the Big Hug.
In June, we took part in the Community Day in Ledbury, with a first version of our display for the Poetry Orchard, and by the time of the Poetry Festival in July we had a display including illustrations of apples mentioned in Paul Henry's poem from the Herefordshire Pomona.  Paul read the poem at the opening event of the Poetry Festival and added some unexpected, but much valued, words about how he had been inspired by the Big Apple.
At some point in the year, we took our leave of Kittles.  Jean has been finding it tiring to attend our committee meetings, but very kindly continued to lay out a table full of glasses and tasting bottles for us. Jean's cider shed has been our spiritual home for many years now, so this was a bit of a wrench but we left her with the life size cut out of Gabe Cook to keep her company, and we'll definitely pay her a visit later in the year.
In September, we were pleased to be offered a free stand in the Orchard Pavilion at the Autumn Show, and we also held an excellent evening for venues and volunteers at the Bottle Museum Tearoom at Westons.  Thanks to Westons for their welcome and once again providing us with excellent refreshments.  We had good fun being introduced to a small selection of cider and perry pear varieties by Brian Robbins and James Marsden, and then trying to sort a basket full of fruit into matching sets.
For Harvestime, we reverted to charging at Hellens after our 'payment holiday', which seemed quite acceptable to visitors.  We experimented with charging for Trail Cards, which was not taken up so readily as when they were free.  Our prize draw winner was thrilled and will come back this autumn for their day with a cider or perrymaker, because last year's season ended so early and there wasn't time to arrange anything.  What we did do, however, was to establish the principle of venues making a contribution to our costs.
Our programme followed its normal pattern, with a few special events.  The highlights were Tom Adams' tours of the fruit trees at Hellens giving advice on tree planting and aftercare, and the joint event with Ledbury Poetry Festival.  The latter saw Paul Henry introducing his 'Poetry Orchard' with a number of poets reading their own poems inspired by the name of an apple, surrounded by apple trees and hangings in autumn colours, decorated with apple names – a very special event which can still be shared on Ledbury Poetry Festival's website.
On 6th November, BBC Radio 4's Open Country was a special programme featuring several cidermakers from this area, including Once upon a Tree, Woodredding Farm and Avenue Cottage.  This was much enjoyed, in the making and in the listening, and  recording of the programme can still be heard on our website.
The Folio Society produced a limited edition reproduction of the Herefordshire Pomona, and we agreed to purchase a copy for the Big Apple Association.  We have it here tonight and you are welcome to take a look.
We ended our year with the wassailing which we should have had last year, at Lower Court Farm, Putley, by invitation of Nigel and Elena Rolinson.  Thankfully, less wet this year – although still a little muddy – and a good crowd turned out to enjoy the evening, which was dry, pretty still and not too cold.  The ceremony was orchestrated by Mary Fielding, and we were pleased to welcome Tunewrights and Jenny Pipes to provide music and entertainment before and after.  We were pleased to send £160 to St Michael's Hospice at Nigel and Elena's request.
Jackie Denman
28th January 2015