Sat, 09 Oct 2021 from 14:30 to 15:00 at Hellens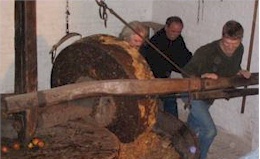 Help to press this year's perry pears – push the mill, admire the cheese, taste the juice (20 spaces available per 30 minute session) in Mill House.
Free, but booking essential.
Bookings open at 9:00am, Friday 17th.
17 spaces remain out of a possible 20.