Sunday 1st and Monday 2nd May 2022
A special springtime opportunity to enjoy the lovely countryside and orchards of the Marcle Ridge in Herefordshire, where local orchards are famous both for their cider fruit and their dessert and culinary fruit.
The events took place over two days around two main bases, Dragon Orchard, where visitors spent time under the apple trees, and Putley Parish Hall, where they found an array of traditional ciders and perries from Herefordshire and surrounding counties, together with some of the makers.  "I think I've died and gone to Heaven" said one visitor!
Visitors also took the opportunity to follow guided walks through the orchards and blackcurrant fields of the area, finding out about traditional and new ways of growing fruit commercially and maximising environmental benefits.
Thank you all for supporting us.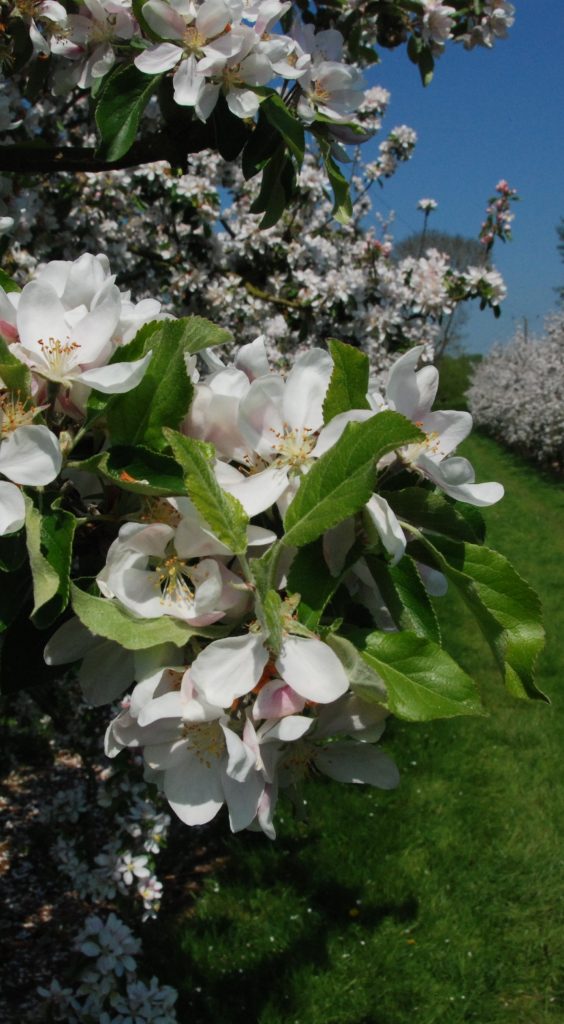 Next Big Apple Event:  Harvestime
Saturday 8th and Sunday 9th October 2022