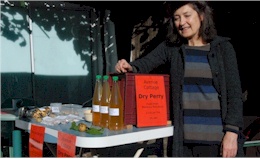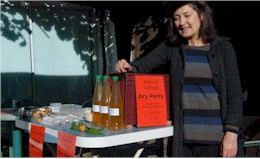 Much Marcle, (HR8 2NU (Grid ref 649321)
10am – 5pm
Cottage perrymaking, an abundance of traditional fruit and nut trees, and fruiting hedges of edible berries.
Watch the family pressing all weekend.
Perry sales.
Roadside parking only
Special events
Saturday 8th and Sunday 9th October
12noon and 2.30pm. Our edible hedges. Guided tours of young fruit and nut groves and edible hedges.