A collection of portraits of local cider and perry makers as seen through the eyes of their friend and mentor, Jean Nowell, on display in Putley village hall.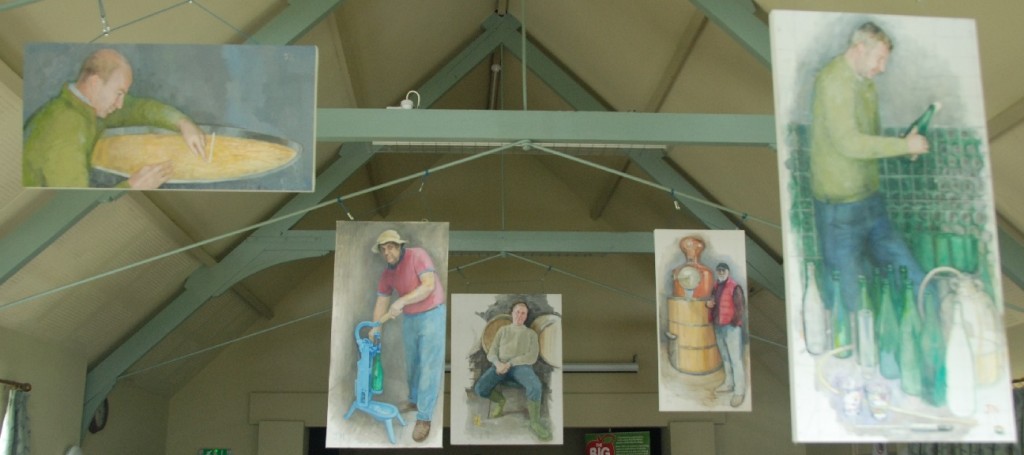 James Marsden, Albert Rixen, Mike Johnson, Charles Martell and Simon Day.
Tom Oliver (left and right) with Nick and Janet Pope (centre)
Many of the subjects of these portraits took part in this year's Cider and Perry trials.
At a gathering in Putley Village Hall on Sunday 3rd May, Jean explained her methods and experiences to an assembled collection of cider and perry makers.