Blossomtime 2017 in Putley – A Springtime Celebration
For an afternoon, a day or a full weekend – the Big Apple is a special opportunity to enjoy the spring countryside in the Herefordshire parishes on the Marcle Ridge.  The local orchards are famous for their cider fruit and excellent eating apples and trees should be in full blossom over the weekend.
Grand Cider Tasting and Teas
Putley Village Hall, HR8 2QN 
Sunday 30th April: 2.00pm to 6.00pm and Monday 1st May: 12 noon to 5.00pm
Cider, perry and apple juice tasting
£2.00 for 6 tasting tokens on the door.
Leaflets available for self-guided orchard walks
CIDER AND PERRY SALES from:
Avenue Cottage Perry
Bartestree Cider
Cwm Maddoc Cider
Gregg's Pit Cider and Perry
Lyne Down Cider
Oliver's Cider and Perry
Once Upon a Tree Cider and Perry
Also
Anne Crane with her bee friendly plants and advice for making your garden a pollinator paradise;
Paul Hand of 'Bees and Trees' with fruity activities;
Sarah Blenkinsop, Moors Wood Forest School with seed sowing, plant sales and advice on compost and keeping chickens;
Pork and Two Veg (Sunday) with tastings of locally reared pork sausages.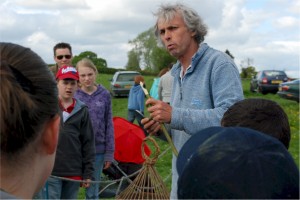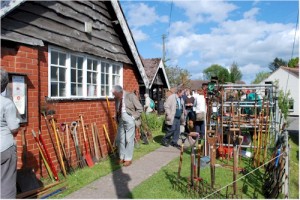 ---
Special Events
Sunday 30th April
9.30am Walking to The Wonder A walk through the orchards of Putley with occasional readings of blossom time haiku from our own haiku poet, David Walker. No dogs please. Donations welcome. (Return in time for talk at 11.15). Meet Putley Village Hall 

11.15am Bees – and the Fascinating World of Pollination. Bee advocate and wildlife gardener, Brigit Strawbridge, will talk about her love of native wild bees and explain why they are so important to biodiversity. £3.50 (children under 16 free). At Dragon Orchard
From 12.30pm Cheese ploughman's lunch in restored Grade II* cruck barn. £6 (£4 for hot dog).  12.30–2.30pm Church open next door and creative activities in the Ox Byre with our local, internationally renowned, screen printing team Sunny and Emma Todd (donation). Proceeds to Aylton Church and RABI (Royal Agricultural Benevolent Institution). At Court Farm Aylton
From 2pm Apple teas will be served by Tarrington Brownies. At Putley Village Hall
From 3pm Fiddlers Two – folk trio performing wide range of traditional fiddle tunes from around the world, from gentle airs and waltzes to rip-roaring foot-stompers. Jigs, Reels and Fiddle Surreals!  At Putley Village Hall
3.30pm Guided walk through the orchards and fields of Putley. £1.50 (children free). 1¼ hours. Meet Putley Village Hall
Monday 1st May
9.30am Natural history of orchards – guided walk to discover local wildlife with Herefordshire Ornithological Club. No dogs please. 1½ hours. Meet Dragon Orchard.
10.30am  Fitness walk – two miles (40 mins) in roads around Putley, including warm up and cool down stretches.  Under 12s welcome if accompanied by parent/adult.  No dogs. Return to village hall for a cold drink!  Meet Putley Village Hall.

11.15am 'The Apple: Magic and Mythology'.  Pete Brown, a writer specialising in "making people thirsty" and author of BBC Radio 4 Book of the Week 'The Apple Orchard', will share some of the myths associated with apples from Eden onward and why ritual and magic still seem important to us. £3.50 (children under 16 free). At Dragon Orchard
From 12 noon Delicious lunches, proceeds to Village Hall. At Putley Village Hall
1.30pm Guided walk through the orchards and fields of Putley. £1.50 (children free). 1¼ hours. Meet Putley Village Hall
From 2pm Apple teas will be served by Putley WI. At Putley Village Hall
3pm Leominster Morris will dance at Putley Village Hall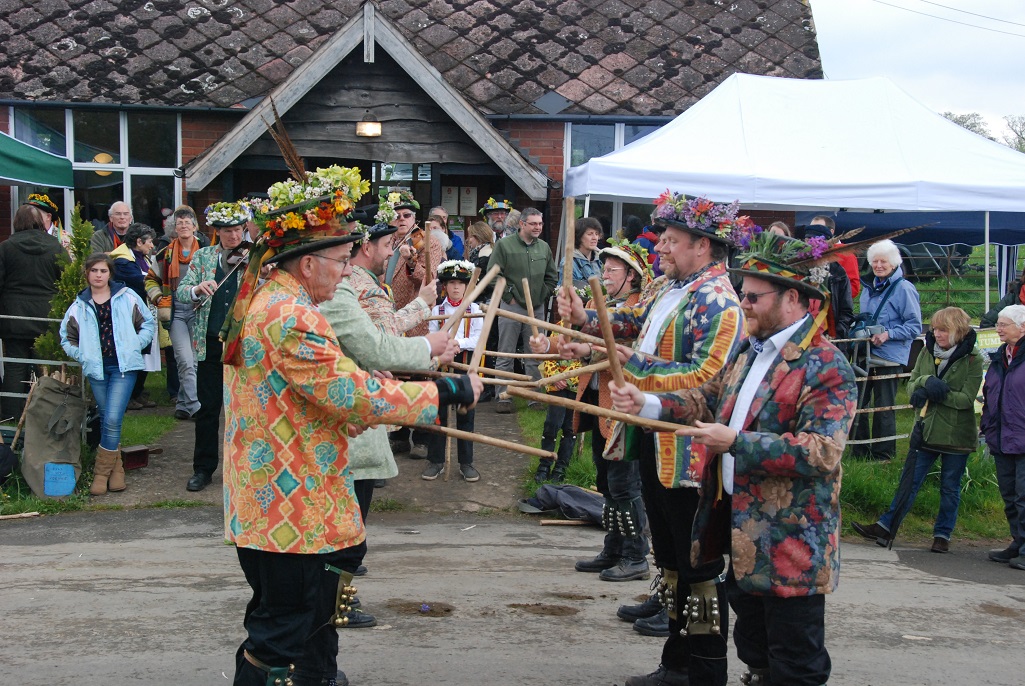 ---
Locations
Putley Village Hall HR8 2QN, GR651375
Court Farm, Aylton HR8 2RQ, GR658376
Dragon Orchard, Putley HR8 2RG, GR652381
---
Round and About
Trumpet Corner (HR8 2RA) Tea room offering light lunches alongside gallery showcasing work of guest artists (01531 670082). 10am – 4pm
The Nest, Little Verzons (HR8 2PZ) Relaxed family friendly café, local grocery store, picnic boxes for the orchard (01531 670816) – plus next door Newent Plant Centre (01531 670121). 9am – 5pm (10am – 4pm Sun)
Westons Cider, Much Marcle (HR8 2NQ) Open all weekend. Guided mill tours (charges apply) at 11am, 12.30pm, 2pm, 3.30pm (booking recommended). Cider Shop, Tea room, FREE Children's Play Park. FREE parking (01531 660108). 10am – 4pm.  2016 Visit Herefordshire Awards winner for Excellence (Best Visitor Attraction).
Nearby pubs: Trumpet Inn, Trumpet Crossroads A438-A417-A4172
Woolhope: Butchers Arms, Crown Inn
Much Marcle: Royal Oak, Scrumpy House, (daytime only), Slip Tavern (recently re-opened), Walwyn Arms
---
Accommodation
Our Accommodation page lists a number of options in the local area – hotels, B&Bs and campsites.
Page updated 3rd April